THROW THE FIGHT DELIVERS TWO BACK TO BACK MINNESOTA SHOWS
FRIDAY, SEPTEMBER 11TH @ THE ROCK
Hi friends. For those of you that don't know, we are having a benefit show for our vocalist, James, at The Rock on September 11th. All proceeds will be going to James' medical bills and Livestrong.org.
$10 | ALL AGES | Doors @ 7PM
*NOTE* The Green Mill pizza truck will be giving out free pizza in the parking lot of The Rock from 8-9pm. So be sure to get there early and grab some free food!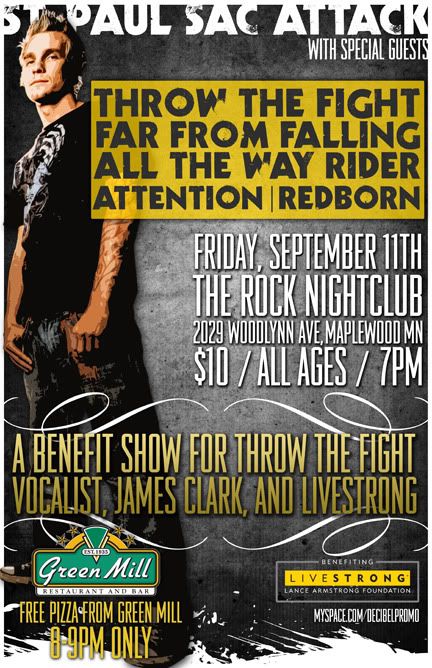 SATURDAY, SEPTEMBER 12TH @ THE WHAT'S UP LOUNGE
The next night we're bringing the hurt down south and melting faces for our Mankato friends at the What's Up Lounge.
ALL AGES | 6PM | $8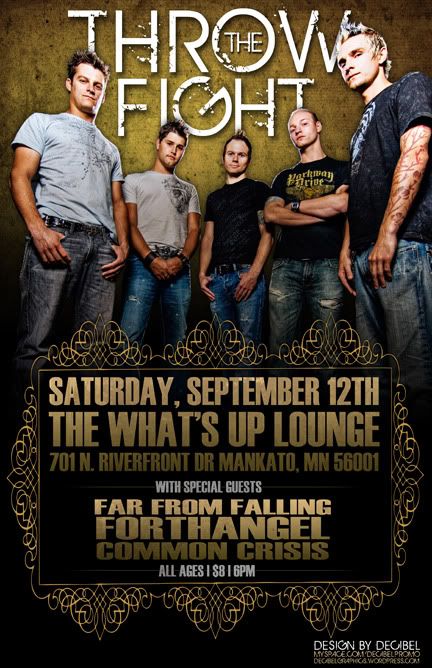 WE ARE PLAYING NEW TUNES AND WILL HAVE NEW MERCH AT THESE DATES. DON'T MISS IT!