FOR A GOOD TIME CALL THROW THE FIGHT!
TTF ON SAYNOW
You can now call us and leave us messages at the number below. We'll be sure to get back to you. Check it out!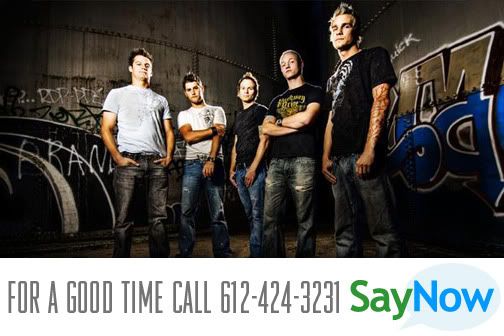 Call us at 612-424-3231
Our Say Now URL is saynow.com/throwthefight
SEND US PHOTOS
You can email photos to us by emailing
throwthefight@saynow.netTEXT US
You can also send us text messages by texting
@throwthefight
and your message to
SAYNOW (729669)
ie: @throwthefight You guys rock!